This year the Christchurch United U10s squad embarked on an unforgettable journey to the Sydney International Cup, marking their first-ever international football tournament. This remarkable experience showed the passion of these young players, as they competed against 32 teams from around the world. Their journey was not only about the games but also about cultural exchange and forging lasting memories.
The U10s squad displayed united, respect, and intelligence throughout the tournament. With commendable performances, they secured a respectable 8th place finish out of the 32 international teams, showcasing their potential and setting a strong foundation for the Pre-Academy.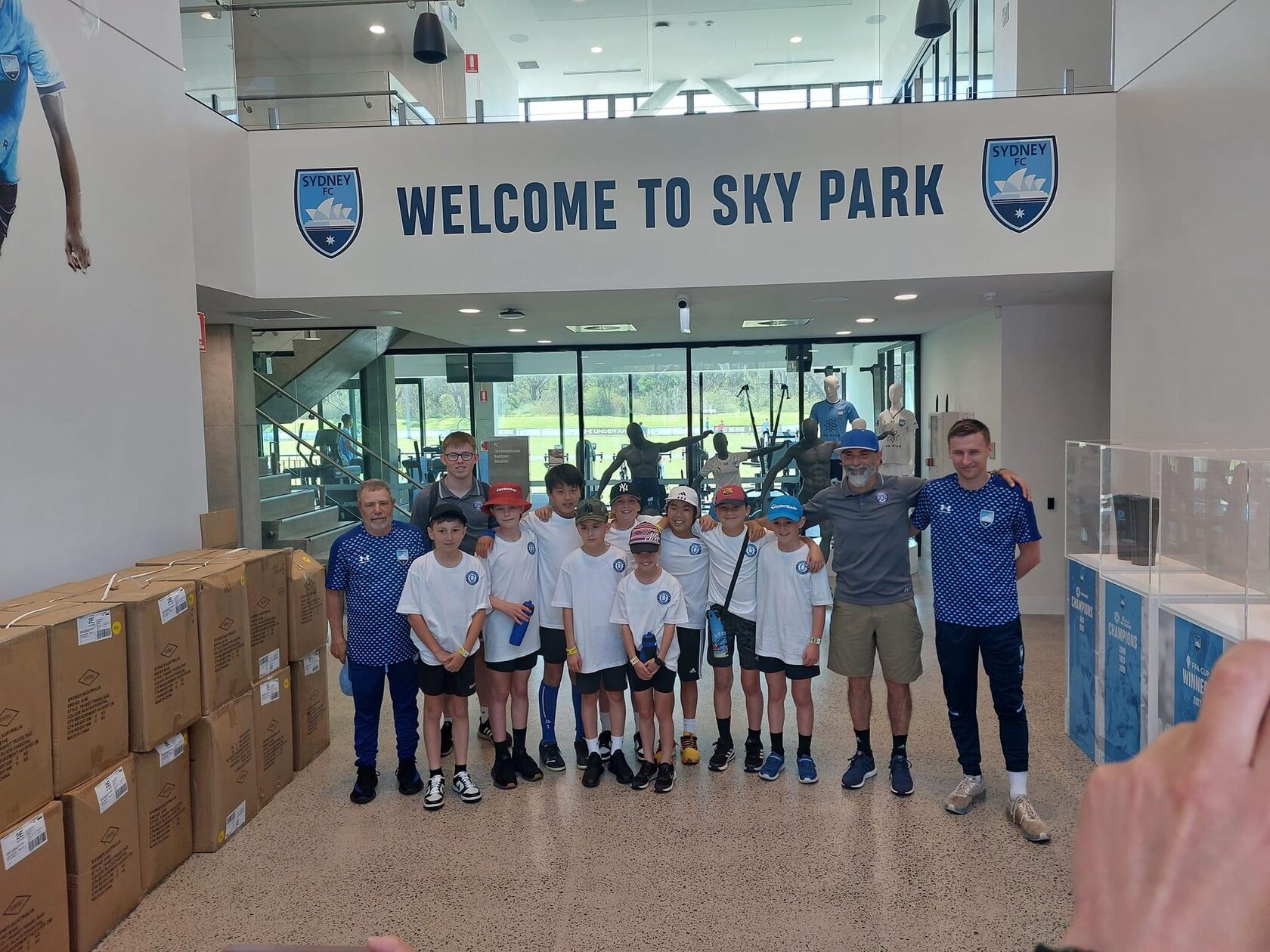 The tournament wasn't solely about football; it was also an opportunity for these young players to immerse themselves in a new culture. From exploring iconic Sydney landmarks to visiting the A-League Sydney FC's first team training session, the squad embraced every aspect of their Australian adventure.
Zach Bennett the coach of the U10s said "It was action pack trip for us playing lots of football with many learning and developing opportunities and some awesome off pitch experience as things such as a tour of Sydney FC. We are very grateful for this opportunities and it has shown us a lot and given us a lot of experiences that will last a lifetime!"
This inaugural international tournament experience was a pivotal moment in the development of these budding footballers. They not only honed their technical skills but also learned the importance of teamwork, and resilience. The challenges they faced on the field will undoubtedly serve as building blocks for their future in football
Sending our coaches to the Sydney International Cup has only been made possible with funding from the Christchurch United Football Trust


Congratulations to:

Indi
Matteo
Grayson
Sina
Zac G
Zac C
Jayden
Justin
Lachlan