In a thrilling display of club values, Christchurch United U19s emerged victorious in the three-day Napier U19s Satellite Tournament. Their performance not only secured them the coveted Satellite Championship title but also granted them a ticket to the main tournament in 2024. This achievement is a testament to the talent and potential of this young squad, which included three U15 players.
Tough Start, Strong Finish
The tournament kicked off with a closely contested match against Wellington Phoenix, which ended in a narrow 0-1 defeat. Undeterred, Christchurch United rallied and unleashed a formidable display in their subsequent matches.
Day One:
Christchurch United vs. Tawa AFC: 6-0 The team displayed resilience, securing a 6-0 victory over Tawa AFC, setting the tone for their campaign.
Christchurch United vs. Port Hill: 5-0 Ending the first day on a high note, they beat Port Hill with a resounding 5-0 victory.
Day Two:
The second day was marked by nail-biting encounters and a superb display of play.
Christchurch United vs. Horowhenua Coastal FC: 1-0 In a closely fought battle, Christchurch United clinched a vital 1-0 victory against Horowhenua Coastal FC, showcasing unity.
Christchurch United vs. Franklin United: 4-0 The squad confirmed their place in the quarter-finals with an impressive 4-0 win over Franklin United, demonstrating responsibility to make it to the knock out stages.
Quarter Finals:

In the quarter-finals, Christchurch United faced off against a formidable and tough opponent, North Harbour United. They secured a hard-fought 2-0 victory, showcasing their passion to make it further into the competition.

Semi-Finals and Finals:

With the finish line in sight, Christchurch United's determination only grew stronger. In the semi-finals, they faced fellow South Island based Nelson Suburbs and emerged victorious with a commanding 2-0 win, setting the stage for a thrilling final showdown and going one step further then the 2022 campaign.

Finals:

In a grand finale against North Shore United, Christchurch United left no room for doubt. They delivered a breathtaking performance, culminating in a 3-0 victory, solidifying their status as the Napier U19s Satellite Champions.

Statistics:

The Christchurch United U19s finished with an impressive tally of 23 goals scored and a mere 1 goal conceded over the course of eight intense matches.

Looking Ahead:

This triumph not only brings home the Satellite Championship but also paves the way for an exciting 2024 tournament. The young squad's exceptional display of young talent has set the stage for what promises to be a a promising future for the academy.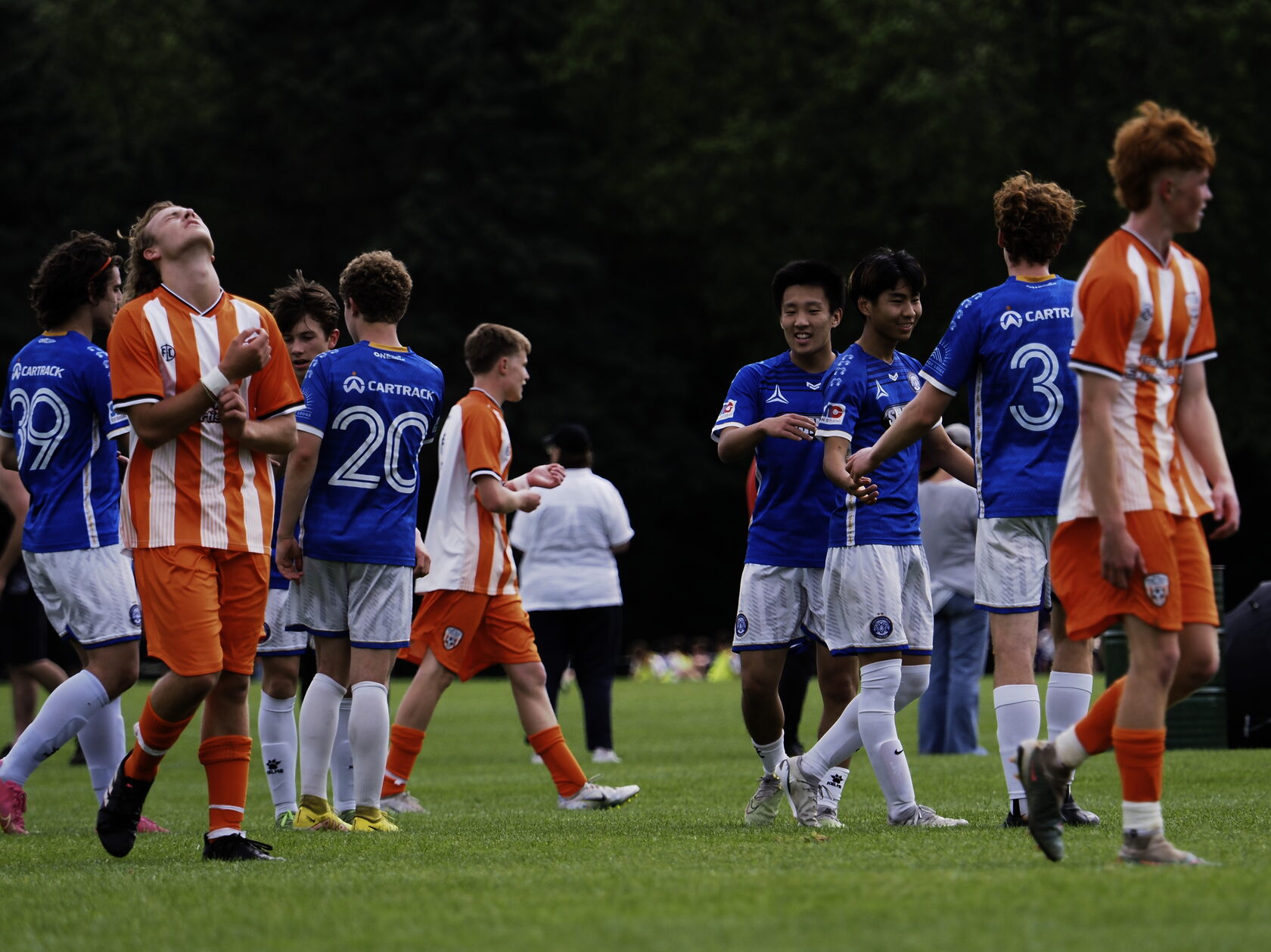 Photos courtesy of Jim Watts Photograhy