Christchurch United lost their fourth and last game against Halswell United yesterday in an uninspiring game. Christchurch United put in an average performance at Halswell Domain and couldn't match up with the work rate and desire of Halswell United.
The game kicked off slowly with Christchurch United on the ball, but it was Halswell United that managed to break the deadlock. After a corner got swung in at the second post, a well placed looping header was too much for Lew Gordon. Only minutes after, Halswell United doubled their lead from a rebound after Lew Gordon could only palm the ball back into the path of the incoming Halswell striker. On the other side of the field, Christchurch United was unable to create big opportunities and worry the Halswell defense and goalkeeper, which saw both teams going into the half-time break with a 2−0 score on the boards.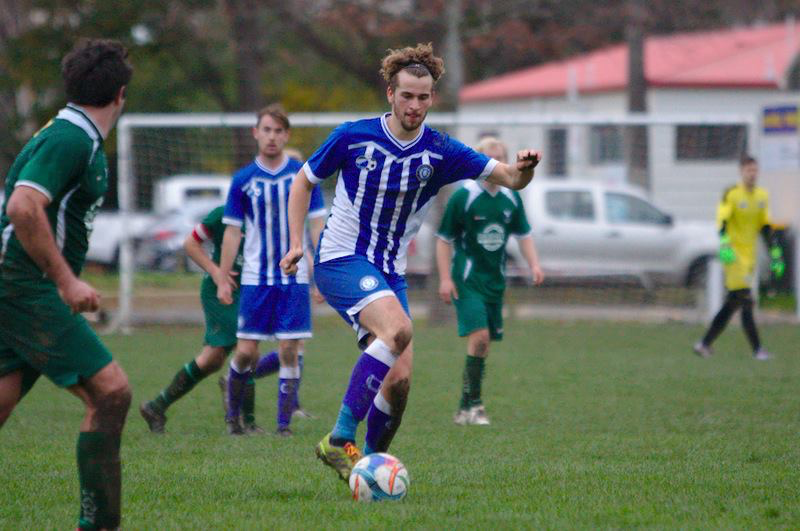 Christchurch United seemed to start the second half off better than how they played the first half, but about 5 minutes into the second half, Halswell United added a third to their telly. After a long throw in came into the feet of the Halswell United captain, he didn't hesitate, pulling the trigger with a shot from the edge of the box, which left Lew Gordon helpless. Halswell United then started to sit back a bit more, as the job was done, which gave the boys in blue and white the opportunity to push up a bit more and create some chances. One of those chances was converted by Henry Finnis, after he tapped in a header of James Toohey, when Rodrigo Alvarez crossed the ball in perfectly at the second post. Although there was still plenty of time left for more goals, the score stayed the same, which leaves Halswell United only 2 points in behind Christchurch United, in good contention for second place.
Christchurch United will be playing their final game of the season at home next week, when Parklands United travels down to the Christchurch Football Centre. The game kicks off at 2.30pm.