Christchurch United begin the week with excitement after securing MPL promotion on Saturday evening.

We would like to thank FC Nelson for the excellent play-off series and congratulate their club on a fantastic season for both their First Team and talented youth teams.

CUFC is incredibly proud of what Danny Halligan, his players, and staff have achieved this season which will see the club playing Premier League football for their 50th anniversary in 2020. After a thrilling first-leg at Guppy Park saw CUFC take a narrow 3-2 advantage, the second-leg at the CFC was much more convincing with a 6-0 victory, ending the play-off series 9-2.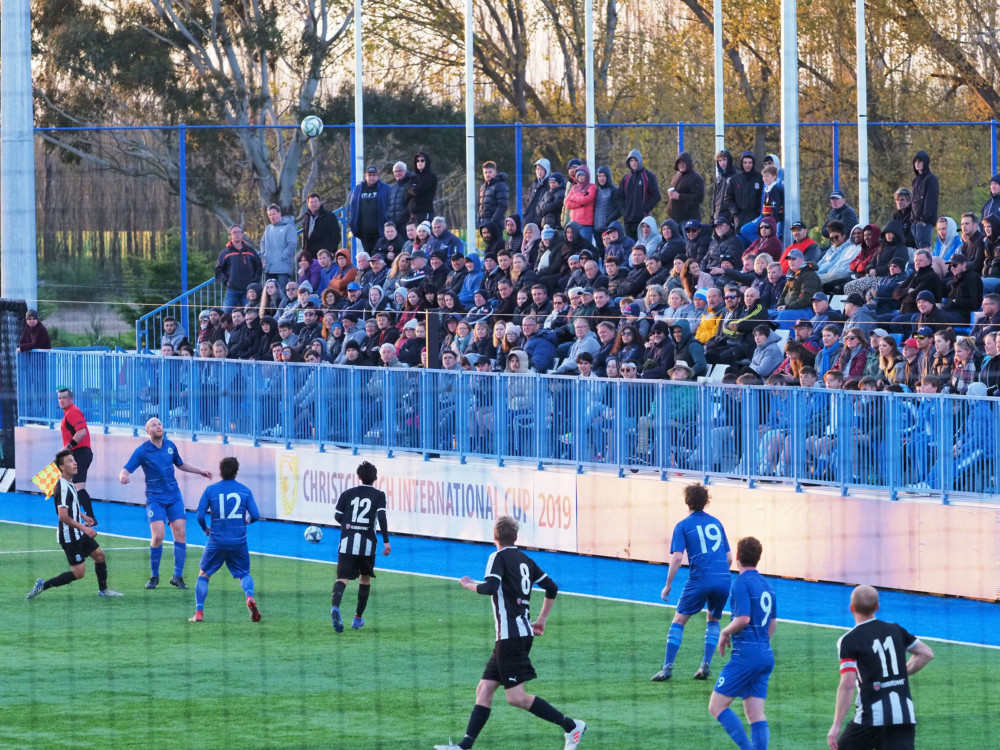 Gaining promotion and in such style was a perfect way to end the 2019 season but attention already turns to MPL preparation for Head Coach Danny Halligan. Danny Halligan, the First Team players, and Club President Slava Meyn would like to thank all of the CUFC supporters for their backing of the team throughout the successful season.

A special mention to Jim Watts for his incredible commitment, passion, and photography talent. Jim, you're an unsung hero at the club but arguably one of our most valued members at CUFC. On behalf of the club, thank you for everything. 2019 Season Review: CCL Champions McFarlane Cup Winners English Cup Finalists Chatham Cup Quarter-Finals See you all in 2020 for what should be a significant year in the history of Christchurch United Football Club.

#BlueIsTheColour